Ponderosa Lock-up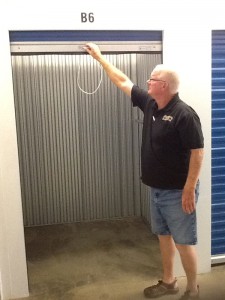 With many easy ways to pay, Ponderosa Lock-Up is the best choice for worry free secure self-storage outside of your own garage! Ponderosa Lock-Up has the most reasonable prices and largest square footage per unit in the area. Lighting and access security add to the conveniences.
We are located near downtown Clovis at 812 Barstow Avenue, just east of Clovis Avenue, on the south side of Barstow Avenue. Our self-storage units range is size from a closet to a garage.
We have 73 units, some with 7AM to 7PM hours, some with 24/7 access. Our self-storage spaces offer high and dry protection of your possessions and treasures.
We're a U-Haul affiliate! Clicking the buttons below will take you to our U-Haul site where you can rent a unit or make a payment.
Rent a unit!
Make a Payment